SWREC News & Announcements
There is always something new happening in the education department. It is our job to help you stay on top of administrative processes so you can do what you do best—educate.
Lift Your Voice!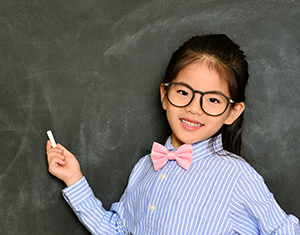 You're invited to join a focus group and influence policy solutions meant to strengthen pathways for future Native educators. These 90-minute conversations will take place virtually via Zoom meetings between May 17 and 26. Participants will receive a $100 gift card in honor of their time and suggestions. For more information, check out our Lift Your Voice flyer or contact Austin Hawk. Register online today!
Opportunities for Educators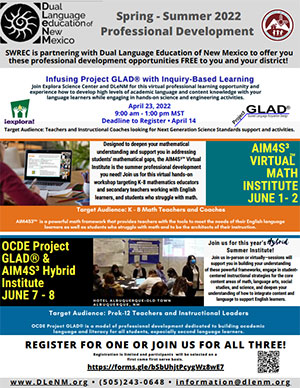 The SWREC is partnering with Dual Language Education of New Mexico to offer these opportunities to educators at no cost to you or your district. There are a limited number of registrations available. We select participants on a first-come, first-serve basis. You are welcome to register for multiple trainings. We will be in contact with more information once we receive your registration. We are so excited about your interest in these opportunities!
AIM4S³™ Virtual Math Institute
June 1 – 2, 2022, 9:00 a.m. – 3:00 p.m.
Target Audience: Kindergarten through eighth-grade math teachers and coaches
Designed to deepen your mathematical understanding and support you in addressing students' mathematical gaps, the AIM4S³™ Virtual Institute is the summer professional development you need! Join us for this virtual hands-on workshop targeting kindergarten through eighth-grade mathematics educators and secondary teachers working with English learners and students who struggle with math.
Deadline to register: May 5
OCDE Project GLAD® & AIM4S³™ Math Framework Hybrid Institute
June 7 - 8, 2022, 8:30 a.m. - 3:30 p.m.
Location: Hotel Albuquerque - Old Town or virtually
Target Audience: Pre-k through twelfth-grade teachers and instructional leaders
Join us in person or virtually. Sessions will support you in building your understanding of these powerful frameworks, engage in student-centered instructional strategies for the core content areas of math, language arts, social studies, and science, and deepen your understanding of how to integrate content and language to support English learners.
Deadline to register: May 5
Literacy Summer Convening: Supporting All of New Mexico's Children from Birth - 12th Grade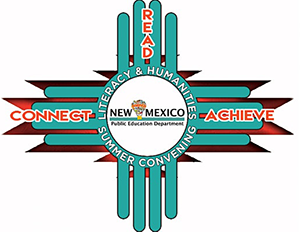 Literacy Summer Convening: Supporting all of New Mexico's children from birth to twelfth grade. Registration is limited and sent by invitation only to school districts by NMPED Literacy and Humanities Bureau.
Albuquerque Convention Center
401 2nd Street
NW Albuquerque, NM 87102
June 6 (by special invite only) from 11:30 a.m. to 4:30 p.m.
June 7 and 8 from 8:00 a.m. to 4:30 p.m.
Educators, administrators, family coordinators, literacy coaches, and interventionists are invited to attend the 2022 Literacy and Humanities Bureau Convening. We have secured presenters from across the nation that will present engaging keynote and breakout sessions to support Structured Literacy across the birth to 12th grade spectrum as we connect, achieve, and encourage all students to read. This convening will allow educators to connect with literacy leaders from across the state and nation as we highlight the critical role of literacy and the science of reading across all content areas. This convening will equip participants with the intellectual tools they need to develop a critical, reflective stance towards their own teaching and learning. We share the common goal of providing support and opportunities to all children through rigorous and engaging literacy programs and planting a passion for reading from birth to adulthood.
Day 1 (June 6) 11:30 a.m. to 4:30 p.m.: Sessions and professional development for LETRS facilitators and SRCL/CLSD sub-grantees. These sessions are via invitation only.
Days 2 & 3 (June 7 & 8) 8:00 a.m. to 4:30 p.m.: Participants will select one of the pathways below that aligns with current work or future work.
Pathways for Days 2 & 3:
Elementary – Educators, coaches, or administrators working with kindergarten through fifth grade.
Secondary – Educators, coaches, or administrators working with sixth through twelfth grade.
Family Engagement – Family engagement coordinators and site leaders working with children from birth through twelfth grade.
Literacy Leadership – District and site leaders, curriculum and development leaders, and literacy coaches.
Equity and Inclusion – Any participant that would like to expand their knowledge in these areas.
Early Childhood Education – Educators, coaches, or administrators Birth to PreK.
Biliteracy – Educators, coaches, or administrators supporting emergent bilinguals in varying models (dual language, bilingual programs).
NMPED will pay for lodging, meals, and stipends for this event.